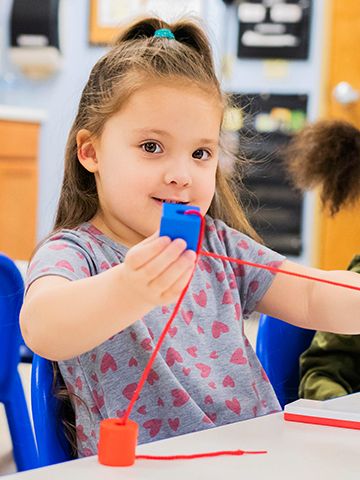 At the core of CDC's educational mission is our focus on the curriculum used at each of our centers. The Creative Curriculum® is a comprehensive, research-based curriculum that features exploration and discovery for meaningful learning experiences for even the youngest of learners. 
The Creative Curriculum® is comprised of Studies, such as Trees, Balls, Buildings and Reduce, Reuse & Recycle, that are explored through Questions of the Day, Read-Aloud Books, Small Group Work, Intentional Teaching Cards and Mighty Minutes for playful learning. The classrooms are transformed into learning communities to help generate questions and ways to explore those questions. 
​Children learn about themselves and others, movement, the world and communicating. The Creative Curriculum® includes activities that promote the child's social, emotional, physical, cognitive and language development.