At Child Development Centers, Inc. our mission is "Educating Children To Succeed," and we're passionate about what we do! We're committed to nurturing and teaching your child in a safe, healthy, creative setting that you can trust, and that equips your child to make a successful transition to kindergarten, elementary school and beyond.

Where It All Began
CDC has existed since 1969 when its predecessor – Day Care Services, Inc. – began providing community-based child care in Venango County. From its modest beginning – which included "day care mothers" who received funding for providing care in their homes – CDC has grown into a sizable enterprise with more than 400 employees and provides child care and early childhood education for nearly 2,000 children at 15 centers in Crawford, Erie and Venango Counties (CDC's enrollment now tops that of some local school districts).
In 1997, the organization changed its name to Child Development Centers, Inc., to reflect its increasing focus on early childhood education and children's physical, social and emotional growth.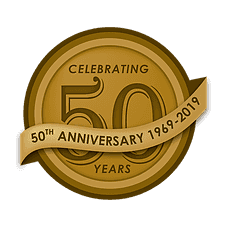 50 Years of Excellence
CDC marked it's 50-year anniversary on Jan. 26, 2019. In keeping with our educational mission, CDC Chief Executive Officer Rina Irwin has made a public commitment to improve student achievement and school readiness for our young learners, beginning this school year. CDC wants each and every one of the children who walk through our centers to make seamless transitions to their next level of schooling and perform above their peers. As we look toward the future, we want to maintain our same core values and keep our focus where it has been all along - on the children. While 50 years of service to the community is something to celebrate, it hardly leaves us satisfied. There is still work to be done. We owe it to the children.
Accreditation
NAEYC accreditation and Keystone Start 4 ratings put CDC in select company: less than 3 percent of Pennsylvania's 8,500 regulated providers have achieved both of these marks of excellence. 
Five CDC centers (Oil City, Franklin, Franklin School-Age, Hasson Heights and Cranberry) are accredited by the National Association for the Education of Young Children (NAEYC).

Each five-year accreditation recognizes that a CDC facility is meeting NAEYC's 10 early childhood programs standards, which are intended to maximize the quality of care and education that a child receives.

9 centers in Venango and Crawford Counties have Star 4 ratings from Pennsylvania's Keystone STARS educational quality improvement initiative. Star 4 -- Keystone STARS' highest rating -- is based on compliance with health and safety requirements, early childhood learning standards, staff education criteria and other quality measures.